D'Hulster
D'Hulster is the leading specialist in freezing and stocking frozen pork.
D'Hulster is part of Belgian Pork Group.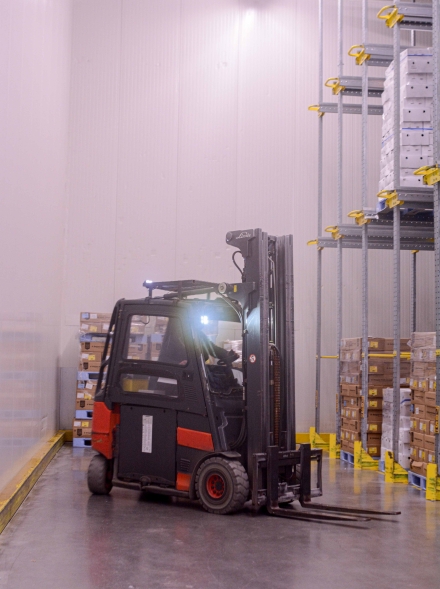 Discover our inspiring stories
1600 colleagues, filled with stories. Each employee is unique and contributes to the delivery of millions of portions of pork.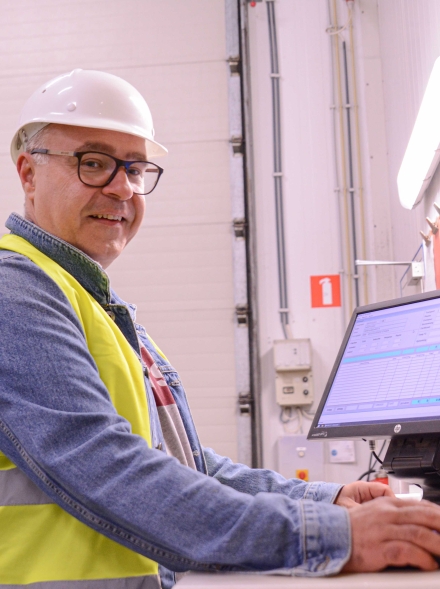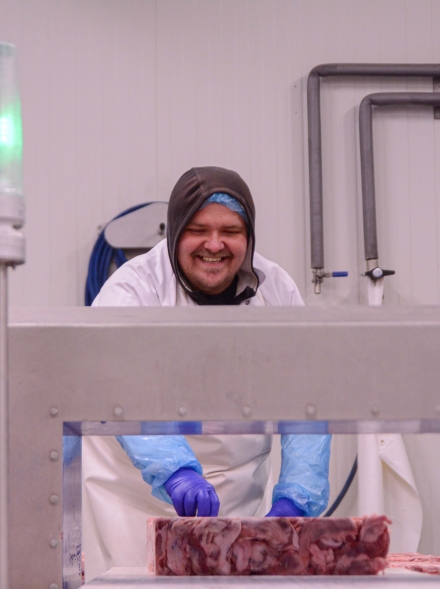 Vacancies
Do you want to be part of our family? Discover the opportunities we can offer you now.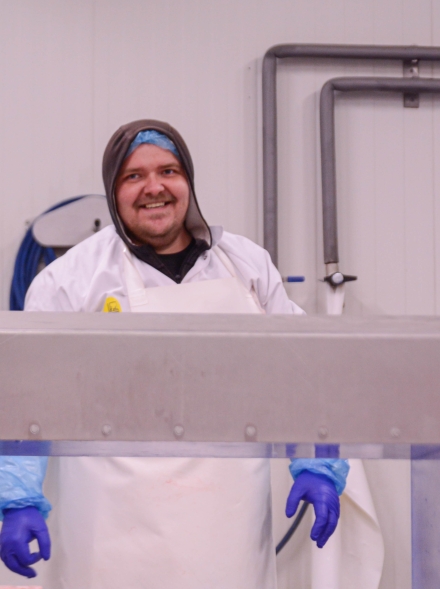 The SAFE principle, a valuable pillar to us
We make decisions and organise our daily operations with a pragmatic approach and common (farmer's) sense. We do this within a stable financial framework and a clear, level-headed look at the future.
The ambition of Belgian Pork Group? Our ambition does not consist of milestones that we reach, but is the result of a story spanning years of people who work hard every day. A story of people with one common goal: having family and friends enjoy delicious pork, created with the greatest care for the animals and with an eye for quality, safety, and the consumer. This mentality and healthy ambition have enabled us to grow: no taboos, straight ahead, gaining opportunities based on who you are and what you do, and, above all, the will to give it all we can every day. Not by hoping that things will turn out all right, but by making sure things will be going well.
"Welcome to the BPG family": this is how we welcome new colleagues. As a (close) family should, we take care of our employees and their families. From the familial pig farmer who is responsible for delivering our pigs to the way in which we organise our companies and have a flat organisational structure. From father to son, from mother to daughter. From intern to intermediary. They all contribute to this unique, familial but international (culturally diverse) atmosphere.
This bonus is expressed as Taste & Welfare: a symbol for the entire BPG. It expresses the way in which we work hard to ensure that people, product, planet, and the pigs are in line with our values every day. We also strive to offer this boon to all our stakeholders: from an environment without traffic jams to a weekly steak & chips meal in our restaurant. From a clean business site to the inexhaustible effort to offer our customers the best and highest quality pork.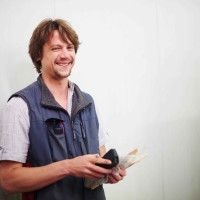 A warm heart for frozen pork meat.